Punk Toilet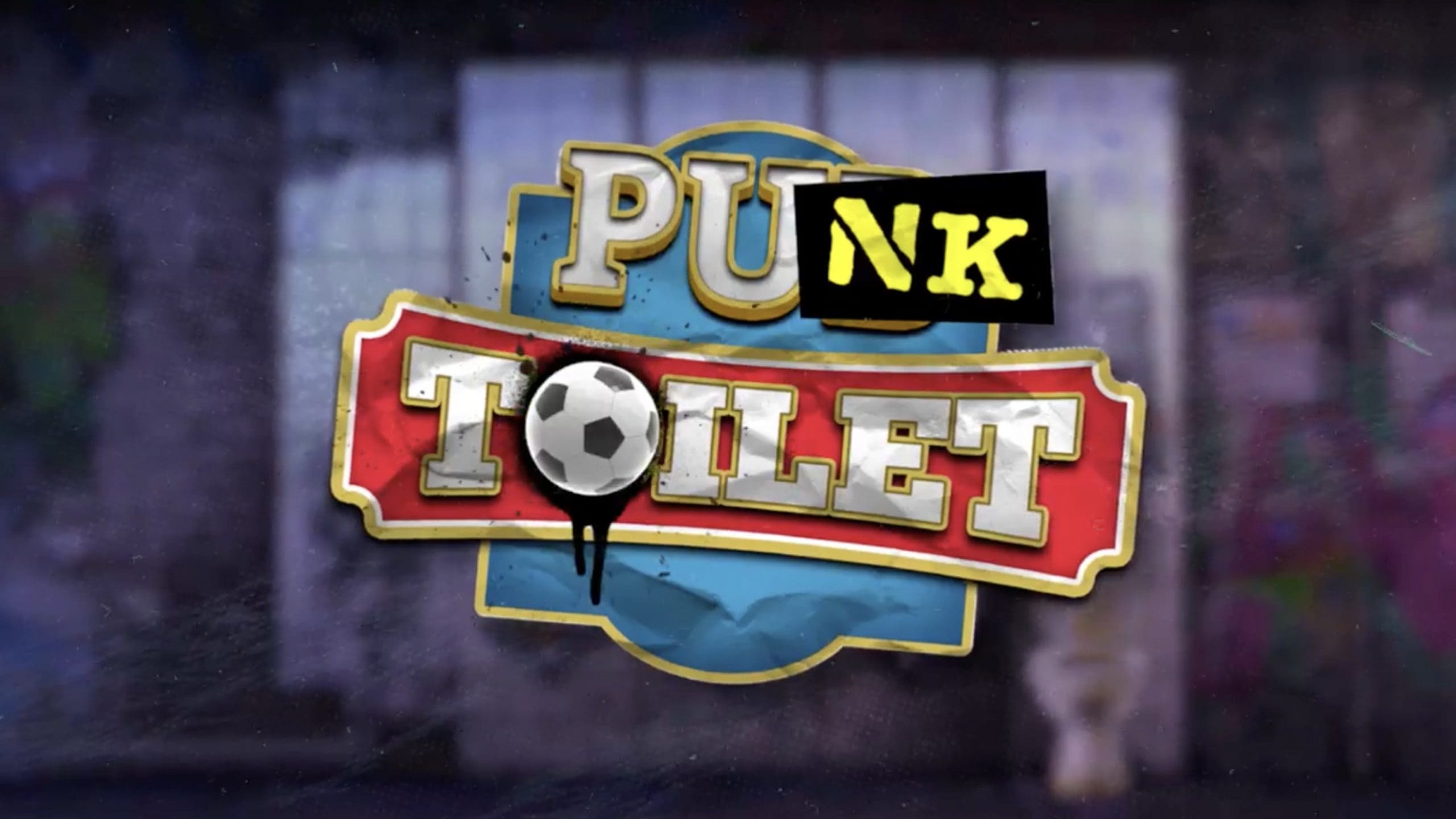 Punk Toilet is an entertaining slot game by No Limit City. Set in an unconventional bathroom, this game offers an engaging and unique gaming experience. With a minimum bet of £0.20 and an RTP of 94.13%, Punk Toilet brings the excitement of a slot game with a twist.

Punk Toilet Slot Game Overview
Punk Toilet is an exciting slot game developed by No Limit City that has a particularly unique theme. Set in a gritty public toilet, the Punk Toilet slot game embraces a punk rock style, exuding rebellious energy in its design and graphics. The visuals are edgy and vibrant, truly capturing the essence of the punk rock scene. 
With its distinct setting, this slot game stands out from the crowd and may appeal to those seeking something different. Whether you're a fan of punk culture or simply looking for a distinctive and out-there slot game to try, Punk Toilet makes for an intriguing option.
How To Play Punk Toilet
To play Punk Toilet, you need to follow a few simple steps. Firstly, find a mobile slots casino that offers the game, then, choose your bet amount. The options range from a minimum of £0.20 to a maximum of £2.80. Once you have set your bet, click on the spin button to start the game. 
The objective is to land at least 3 identical symbols on adjacent reels from left to right to form winning combinations. The slot has 81 ways to win and uses a 3-3-3-3-1 default reel setup. 
Below is a list of features & symbols available in the game, along with an explanation of how they work:
Wild Symbol 
The Wild symbol in Punk Toilet can substitute for any symbol except the Loo and Scatter, potentially increasing your chances of forming winning combos.
URINALS 
Located at the bottom of reels 2, 3, and 4, the locked Urinal cell opens if 1 or 2 Scatter symbols land on its reel, revealing an oversized version of any character symbol (except the Haw-King symbol). The Scatter symbol turns into a Wild Beer symbol, which can end up in the character's hand, combining the Wild Beer and the character symbols.
GLORY DOOR 
The locked Glory Door on reel 5 hides three lower reel positions. Landing the Loo symbol on reel 5 opens the Glory Door, revealing one of two options. 
The first option is a 3-high Haw-King symbol, which turns all character symbols on the reels into Haw-King symbols. 
The second option consists of a special symbol on the top position of the Glory Door and a 2-high sitting version of a character symbol on the rest of the bottom door positions. The sitting character symbol doubles the size of the same kind on reels 1 to 4. 
The special symbol can be a Wild symbol, an xSplit symbol that splits regular symbols on a horizontal line on reels 1 to 4, or a Mega Split symbol that doubles the size of regular symbols on reels 1 to 4 and acts as a 2-high Wild symbol.
xWays Symbol 
The xWays symbol can land on the three middle reels and reveal a random regular symbol or a Wild symbol. If multiple xWays symbols appear, they will all reveal the same symbol. The size of the xWays symbol can range from 2 to 6 symbols. The xWays symbol is affected by xSplit, Mega Split, and the sitting character symbol from the Glory Door, enhancing its potential for big wins.
P!$$ SPINS
Landing 3 Scatter symbols on reels 2, 3 and 4 awards 6 P!$$ Spins.
In P!$$ Spins, the Urinal cells are always open, revealing oversized character symbols.
Each additional Scatter landed during P!$$ Spins awards 1 extra spin, increases the Urinal cell multiplier by 1, and opens the corresponding Urinal cell. Landing the Loo symbol during this feature awards 2 additional spins, as well as upgrading it to the $H!T Spins round.
$H!T SPINS
Landing 3 Scatter symbols and 1 Loo symbol triggers 8 $h!T Spins.
$H!T Spins inherit all the features of P!$$ Spins, with the Loo symbol remaining sticky and the Glory Door remaining open for the duration of the $h!T Spins feature.
The Big Black Hole
The maximum payout achievable in Punk Toilet is 33,333 times the initial bet. If the total win exceeds this amount, the game round will end and award you 33333 times your total bet.
You May Like This Game If...
If you're looking for a slot that offers a unique and edgy experience, then Punk Toilet by No Limit City could be the slot game for you. This game stands out with its unconventional theme and striking design, appealing to players who seek something different from the usual slot game offerings. 
The game's low minimum bet of £0.20 may appeal to players who prefer to wager less per spin. 
Punk Toilet RTP
Return To Player (RTP): 94.13%
RTP stands for Return to Player and refers to the theoretical percentage of all money put into the game that is returned to players over time.
It is important to note that RTP is a theoretical value and does not guarantee a certain return for any individual session, and that the RTP percentage can change at any time.
---
You May Also Like: Book of Dead | Wild Falls 2 | Fishin' Frenzy | Dead or Alive | Ted
---
*All values (Bet Levels, Maximum Wins etc.) mentioned in relation to this slot game are subject to change at any time. Game features mentioned may not be available in some jurisdictions.